TOUCH ANYTHING, BREAK EVERYTHING, While Keeping Your Hands 100% Safe!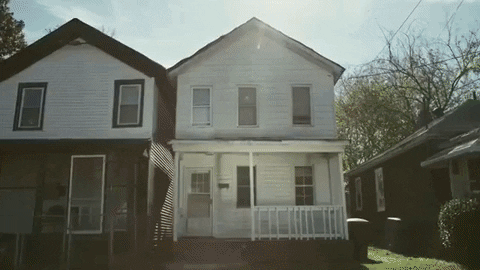 Are you looking for heavy-duty gloves that will protect your hands under any circumstances?
Our GT-7 PRO Combat Gloves effectively protect your hands from scratches, deep cuts, bruises, heat, and extreme cold. The ergonomic knuckle cushions are designed to absorb the shock impact so you can safely smash whatever needs to be smashed.
These combat gloves are multi-functional and can be used for over 20 different activities including fishing, hunting, hiking, gardening, motorcycle riding, home repairs, boxing, and even self-defense.
Now, this is what we call super gloves!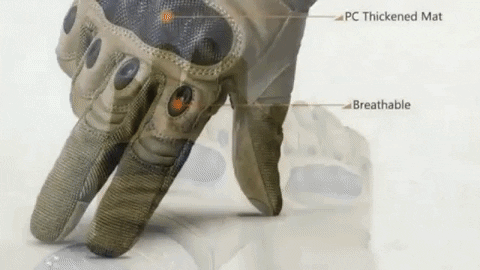 KEY FEATURES
TOUCHSCREEN COMPATIBLE. The fingertip undersides are touchscreen compatible so you never have to remove the gloves when accessing your phone.
BREATHABLE. With ventilation holes on the top, our gloves provide you with breathability and comfort in both hot and cold conditions.
WEAR-RESISTANT. Made of high-quality microfiber and sewed with double thread, these gloves are highly durable, resistant to abrasion and tearing.
ANTI-SLIP. The reinforced PU layer of the palms improves anti-slip performance for hunting, shooting, archery, tactical training, etc.
EXCELLENT GRIP. Features a dual-layer synthetic leather palm for extra grip.
CONVENIENT AND EASY TO USE. These combat gloves are lightweight, rain-proof, and fast-drying. They do not restrict or affect your movement.
SPECIFICATIONS
Material: PU Leather, Microfiber, Nylon, Hard Knuckle
Color: Black, Green, Brown
Size: Small (20 – 21cm)/(7.87-8.26in); Medium (21.5 – 23cm)/(8.46-9.05in)/; Large (23.5 – 25cm)/(9.05-9.84), and Extra Large (25.5 – 28cm)/(10.03-11.02)
PACKAGE INCLUDES
1 x pair of GT-7 PRO Combat Gloves