Mount this tower in the garden, on the porch or even indoors and plant your favorite plants!
Perfect for herbs, flowerbeds and flowers.

You just need to put soil in the pots and put the seedlings so that they grow beautiful and healthy.
This planter is perfect for growing herbs, succulents, flowers, peppers, basil and more in a much more compact vertical space.
With the water flowing from top to bottom, you don't have to worry about watering them all at once.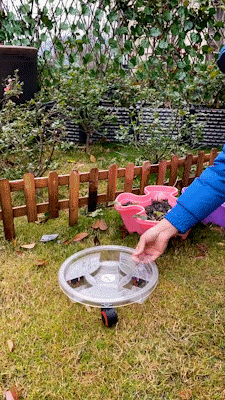 If the tower is inside your house, the lower drip tray will catch water or any dirt that falls after watering. Also, you can split the 5 tiers into two separate pots, have a 2 tier mini herb garden and a 3 tier planter.
If you are growing hydroponic crops, this is also the product for you.